Zoek & vergelijk
Vind en vergelijk jouw game of console
Tweedehands PS3 kopen
Ben jij er al uit wat jouw volgende game wordt? Een wat oudere? Of een van de aller nieuwste die net uit zijn gekomen? Bij gamesgratisthuis.nl kun je al je tweedehands PS3 artikelen kopen.
Doordat we zo'n uitgebreid aanbod aan gebruikte spellen hebben kun je altijd bij ons terecht voor de oudere én de nieuwere spellen. Je bent op deze manier niet afhankelijk van welke spelletjes de producten weer bijdrukken voor de verkoop. We krijgen ze namelijk allemaal op een gegeven moment weer binnen. En je kunt nu zelfs aangeven dat je op de hoogte gehouden wilt worden mochten we er toch eentje op het moment niet op voorraad hebben. Wil je andere tweedehands games kopen en ben je op zoek naar spelletjes voor andere consoles kun je het beste via onze homepagina navigeren en op zoek gaan in ons uitgebreide aanbod van maarliefst 6.000 spellen.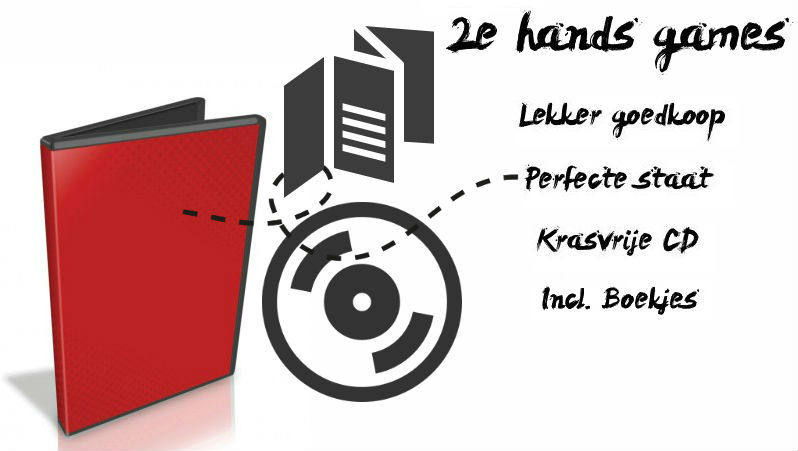 Bij ons je tweedehands PS3 artikelen kopen
Ook voor de PS3, PS4, Xbox 360 en Xbox One hebben we heel veel spellen op voorraad. Kijk maar even of er eentje voor je bijzit. Filter op wat we op voorraad hebben om inspiratie op te doen vor wat jouw volgende game wordt of kijk bij alle spellen als je al weet wat je wilt, dan houden wij je op de hoogte zodra jouw spel weer binnen is. Dus waarom zou je niet gaan besparen? Laat jouw volgende game gebruikt zijn en ga lekker tweedehands PS3 spellen kopen!